For some people, reporting a loved one missing to police can be as difficult as accepting they aren't there.
And when people do gather the courage to make the call, officers don't always know how to handle it, particularly if the person goes habitually missing or comes from a non-white background, according to Susan Byrne, 43, a crisis intervention counsellor at Victim Services Durham Region (VSDR).
"A lot of times when police officers are contacted, they don't really know how to respond," she said. "They struggle when the same person goes missing all the time, having to respond to those calls over and over again."
VSDR and the Durham Regional Police Service are launching a pilot project to make it easier for people to make the call. They believe they may be the first in Ontario to try it.
The year-long project begins in January, embedding an Indigenous crisis intervention counsellor with the DRPS Missing Persons Unit to give families in need a trained support – someone who isn't a police officer – to connect with directly.
"Police sometimes will struggle to engage individuals who may have a distrust of officers or police in general," said Krista MacNeil, 43, the executive director of VSDR. "And so being able to provide somebody who is non-police but also has a background in the provision of trauma-informed care is really, really important."
MacNeil said the plan came from a "Missing and Missed" report, which made recommendations to police agencies on how to respond to missing persons calls.
She said her team "talked a lot about the Truth and Reconciliation Commissions' Calls to Action as well as the missing and murdered Indigenous women inquiry."
The data showed Indigenous people are overrepresented in missing people stats, so VSDR decided to hire an Indigenous person in the role, according to MacNeil.
Byrne said the pilot is "really focused on building positive relationships with community partners and building a network of trust within community that diminishes the stigmatism around police and supports with missing persons."
She said she'll also teach DRPS about ways to better respond to situations, such as connecting with a person who ran away from home to help them feel safe enough to work at getting them back.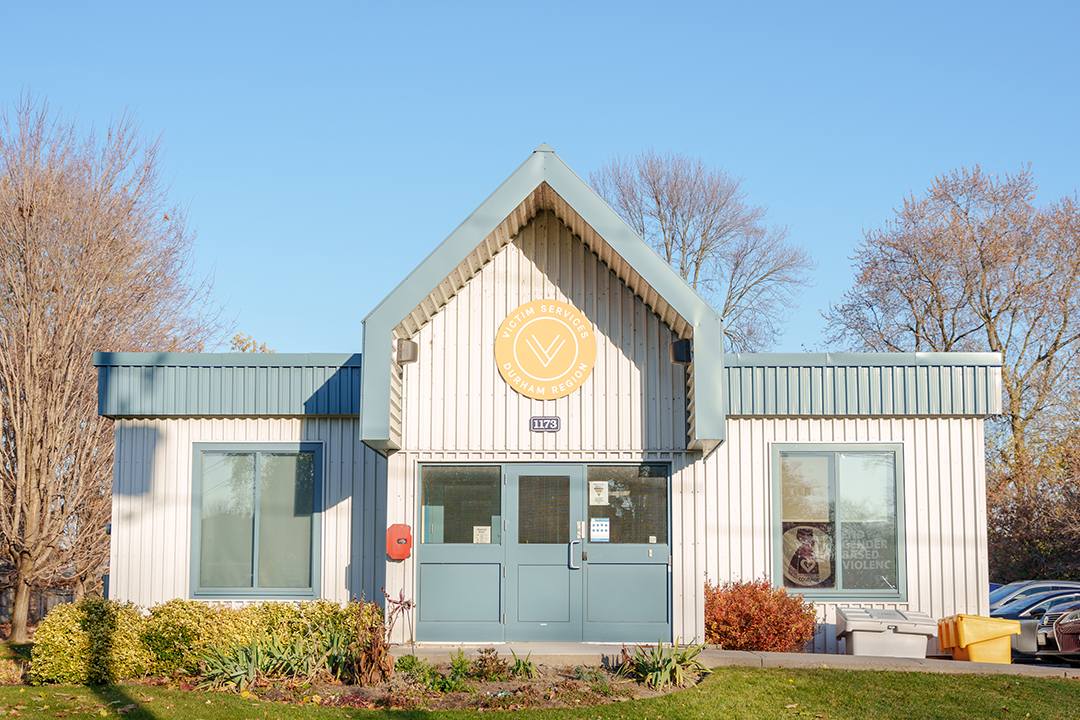 Another key part of the project will be helping people feel comfortable enough to give police a return interview once they are back home, according to Byrne.
"Return interviews are extremely important, especially if somebody is a person who goes habitually missing," she said.
The interviews give police insight into why a person went missing, what factors in their life led to their disappearance, where they stayed, and who they contacted while they were gone, according to Byrne.
She said this information helps inform community support services and reduces the chances a person disappears again.
In the worst case, where the person isn't found, she said she will "support those families and how they navigate."
Byrne said she accepted four missing persons cases while preparing at VSDR and expects to see 15,000 people once the pilot officially begins next year.
The first-of-its-kind program will cost $80,000 per year, paid for entirely through donations as the program doesn't yet have stable funding, according to MacNeil.
"We are always fundraising," MacNeil said. "We are always seeking donations. You know, we are big believers in filling gaps. This is an area where there is a gap and we're looking to fill it."
She said the team is confident the pilot will be successful, as VSDR has already seen benefits from similar programs.
MacNeil said embedding a counsellor with the human trafficking and intimate partner violence units led to a 90 per cent increase in people willing to connect.
"It's really important to understand that while we work very closely with police, we are not police," Byrne said. "We are really and truly here to support victims in a time of crisis.
"And we are extremely dedicated in the work we do."