There's nothing quite like a hot cup of coffee on a cool fall day.
And where better to get one than "the most refreshing street in Canada," Whitby, Ontario's Brock Street?
At least, it is according to Brock Street Brewing, the namesake roadway's craft brewhouse.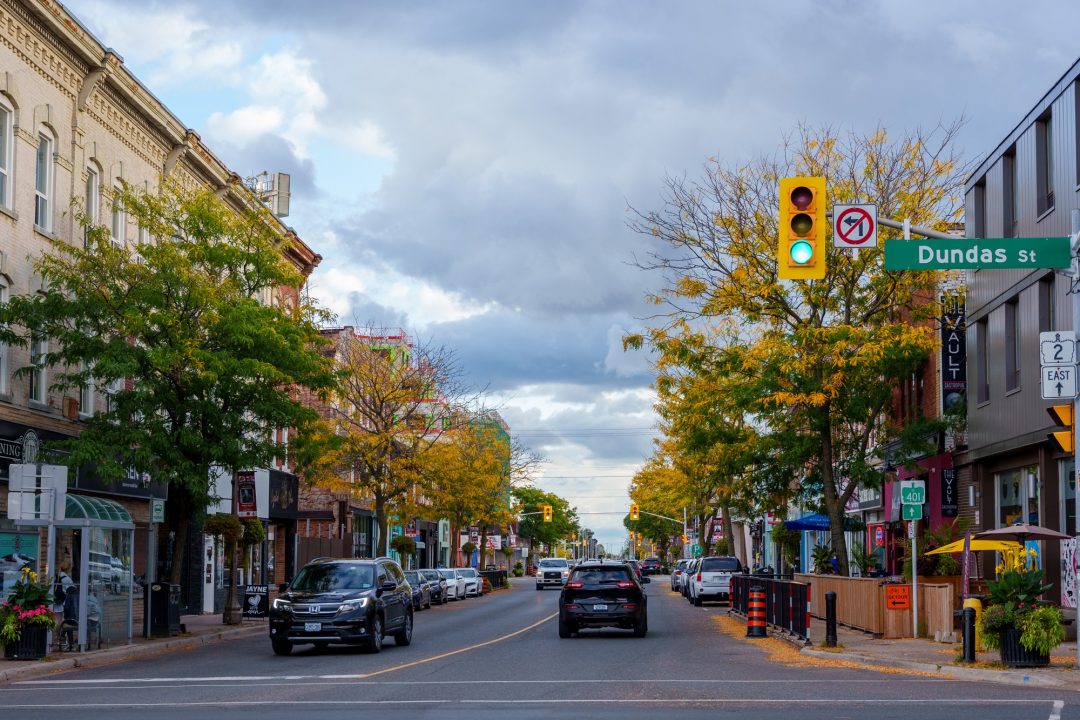 Stretching from Taunton Road to Water Street, the seven-kilometre regional road is a short trip from either Durham College campus and chock full of café options.
To test this refreshing claim, and find the best café on the street, I visited Nice Bistro, Jacked Up Coffee and Marito's Coffee and Things – the three cafés most recommended to me.
Jacked Up Coffee – 132 Brock St N, Whitby ON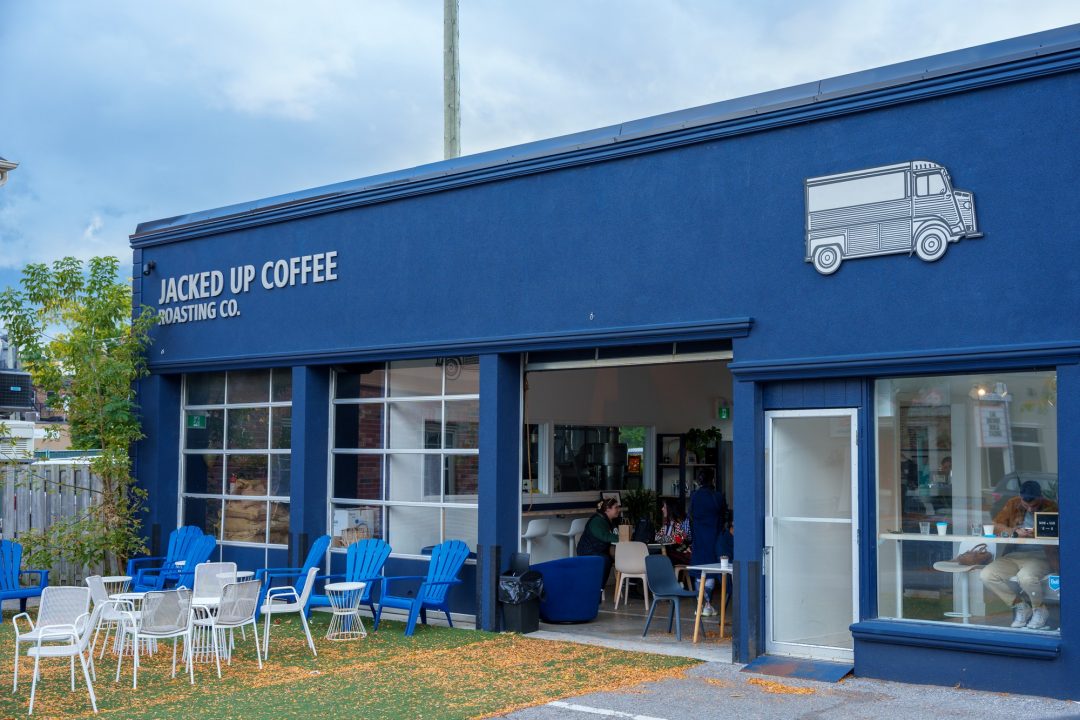 Jacked Up's garage-turned-chic café location has a lot going for it.
It's situated next to some of the best parking in Whitby, a municipal lot off Byron Street with plenty of spaces and no charge on weekends.
The big blue building's beautiful patio space welcomes the weary to take a moment and escape by sipping something and sitting on a plastic Muskoka chair.
Their garage bay windows reveal a well-organized minimalist interior, full of snake plants and the sounds of Spanish alternative music playing gently in the background.
One garage window – and a wall of smaller interior windows – looks into their roasting room, where burlap sacks of green coffee are stacked neatly next to large stainless-steel roasting equipment.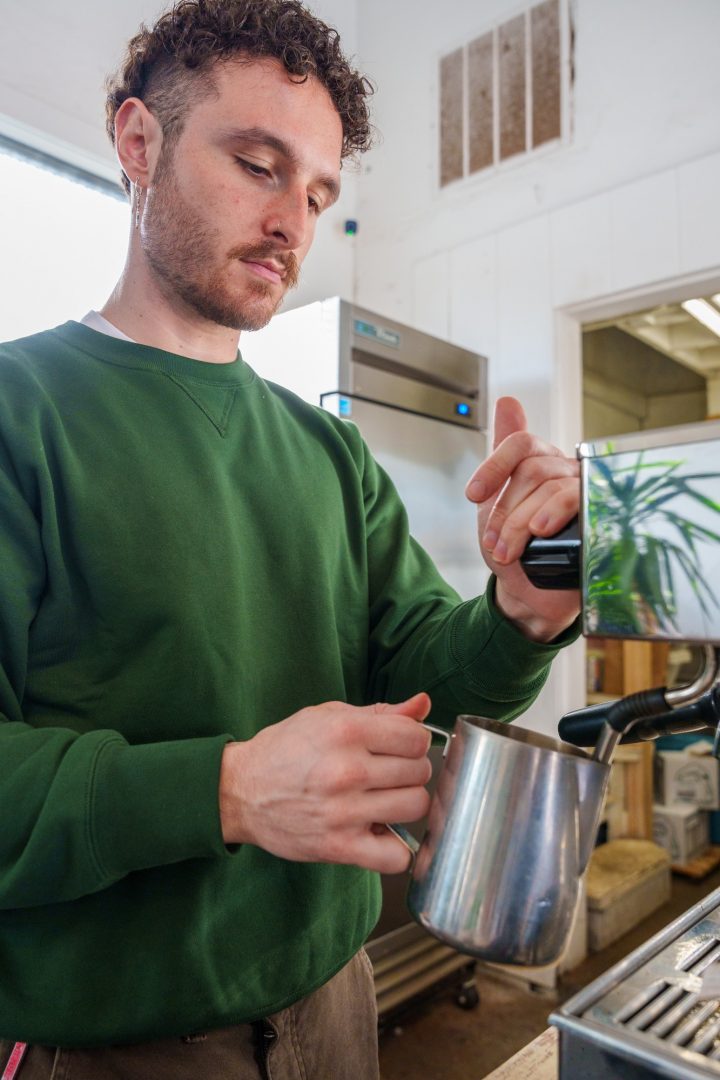 The staff are welcoming and friendly – in a cool yet pleasant way.
Anthony Stergiu, 26, prepared my order with the precision of an expert barista, using decade-old techniques from a mature third-wave coffee movement.
He carefully weighed, tamped and pulled the espresso, steaming the milk to the perfect temperature to drink – between 50 and 60 degrees Celsius to boost sweetness and avoid burning.
But none of the fancier modern tools were there, such as distribution tools, calibrated tamps to ensure a perfect press, or in-basket filters to brighten the coffee.
I paid for an oat milk latte, a brownie, and a banana nut muffin, running just over $12 for everything and I appreciated the accessibility of the menu.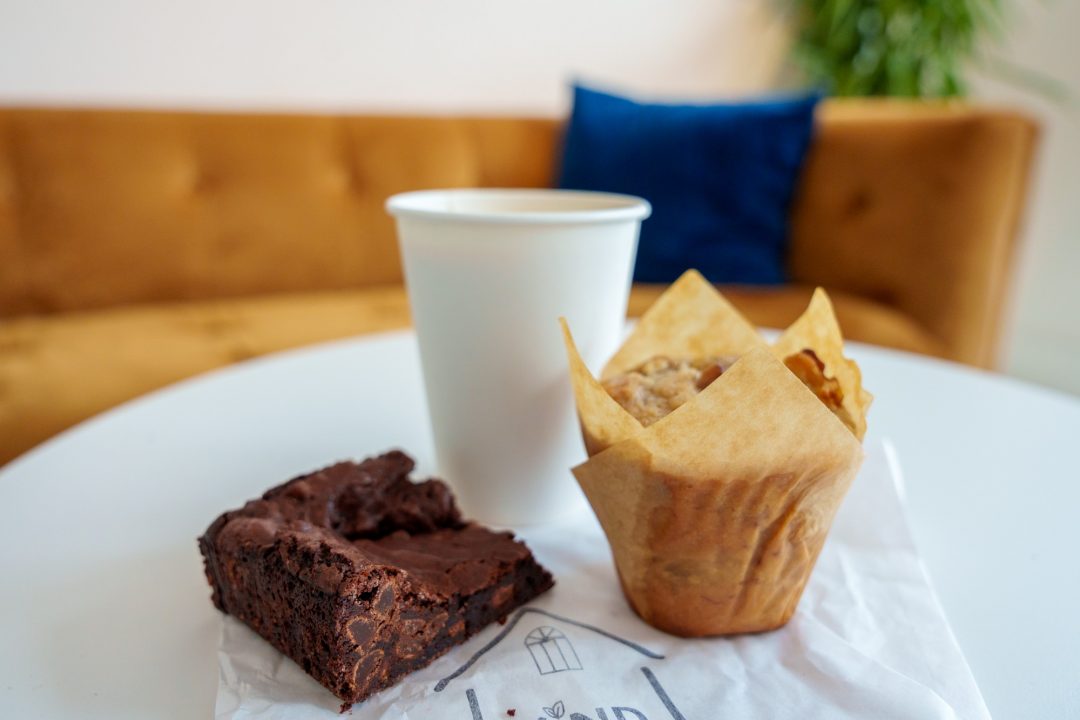 As someone with a dairy allergy, I need substitute milk and near-vegan baked goods – which are impossible to find at Tim Hortons or Starbucks.
Jacked Up's entire treat selection is vegan, baked by the local Kind Bakehouse, and they were delicious.
The served-cold brownie was tasty and fudgy despite being a little hard from its cool delivery. Kind's banana nut muffin was delicious and moist, maybe a little too soggy, but still completely enjoyable, and I happily finished both.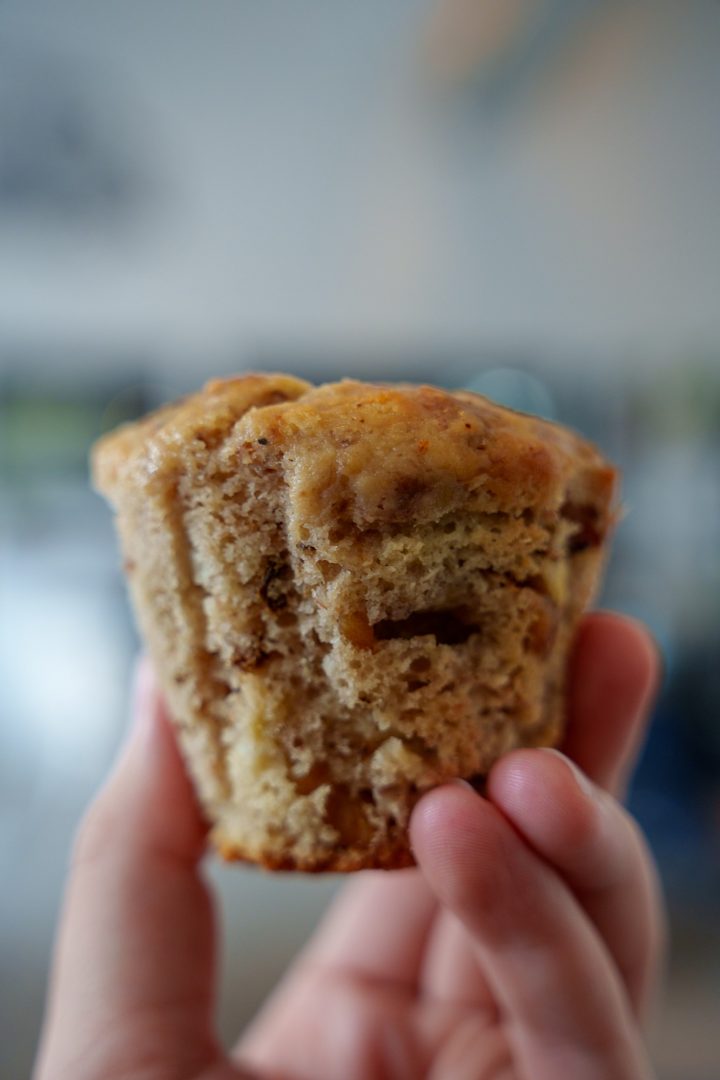 Jacked Up's coffee was lovely.
It's clear they know what they're doing with their roast.
Fruity sweetness punched through the oat milk foam to deliver a well-rounded cup, sip after sip. And it helped they served it at the perfect temperature to jump right into drinking.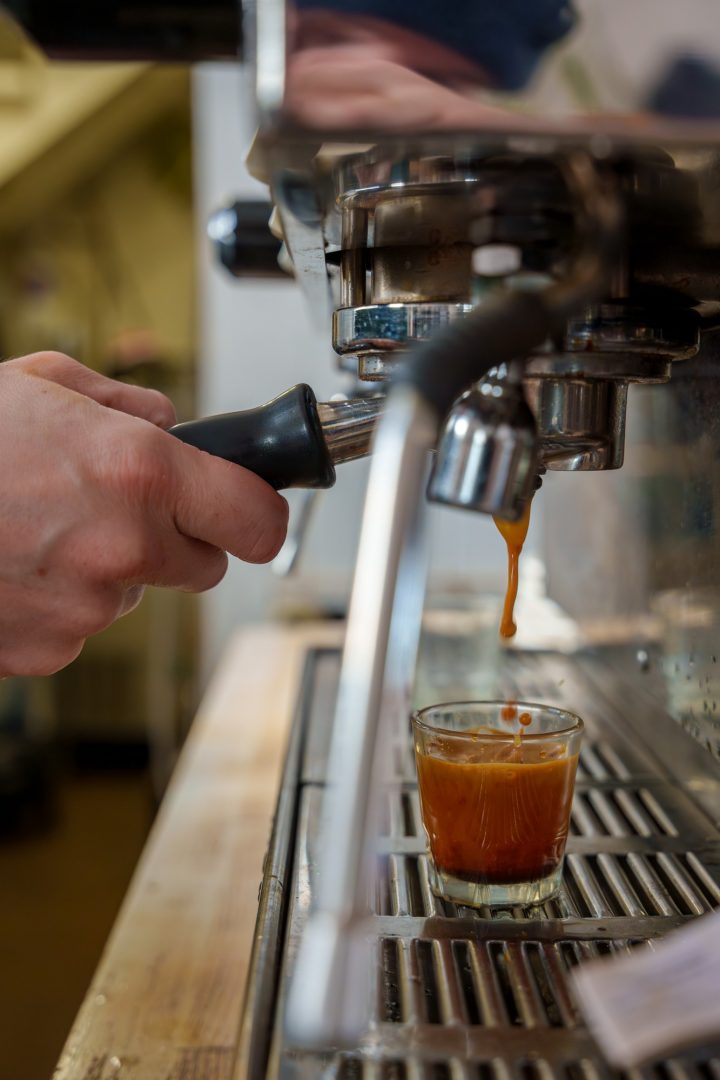 I highly recommend paying the blue garage a visit for a morning start or an afternoon restorative treat.
Nice Bistro – 17 Brock St N, Whitby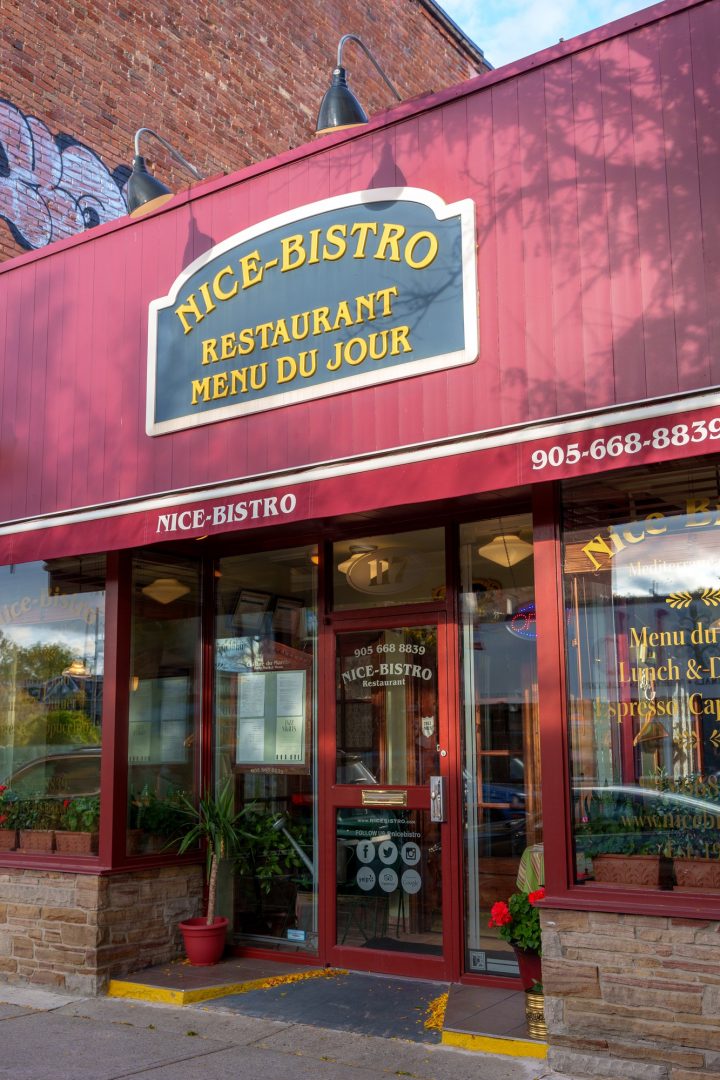 Next up, I visited Nice Bistro, located just across the bustling Brock from Jacked Up.
Its vintage red sign and yellow-gold lettered font announce the spot as a French-inspired spot for food and coffee.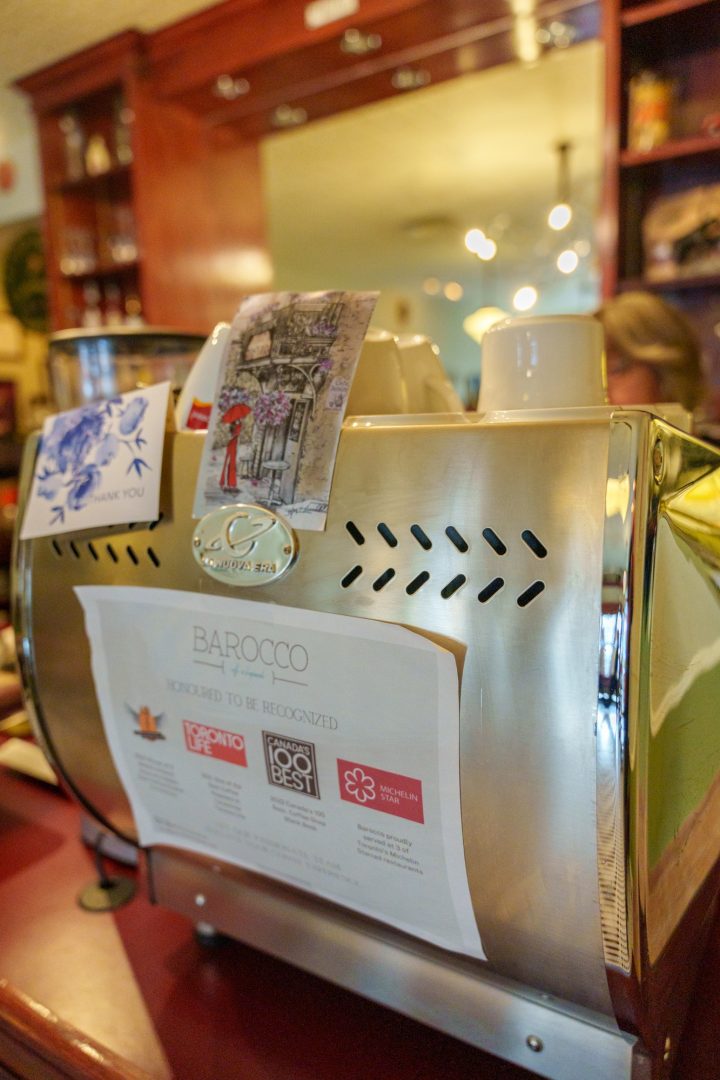 Inside, warm yellow lights accentuate the wood furniture while a peaceful ambience of chatter fills the room.
At their bar, a well-used and sticker-covered espresso machine sits proudly on the counter. The taped pages announce Nice's coffee of choice as a staple at Michelin-star restaurants in Toronto.
Manon Lacroutz, the 61-year-old front-of-house worker, is an element of the space itself. She efficiently balanced my order of an oat milk cappuccino and a dairy-free bruschetta – one of the only food options for people with my allergy – while keeping tabs on a table of four by the entrance.
Shifting between English and French, Manon proudly brewed the cappuccino the French way, making a café allongé and adding a milk foam topping – but never with the fancy latte art, Manon assured me.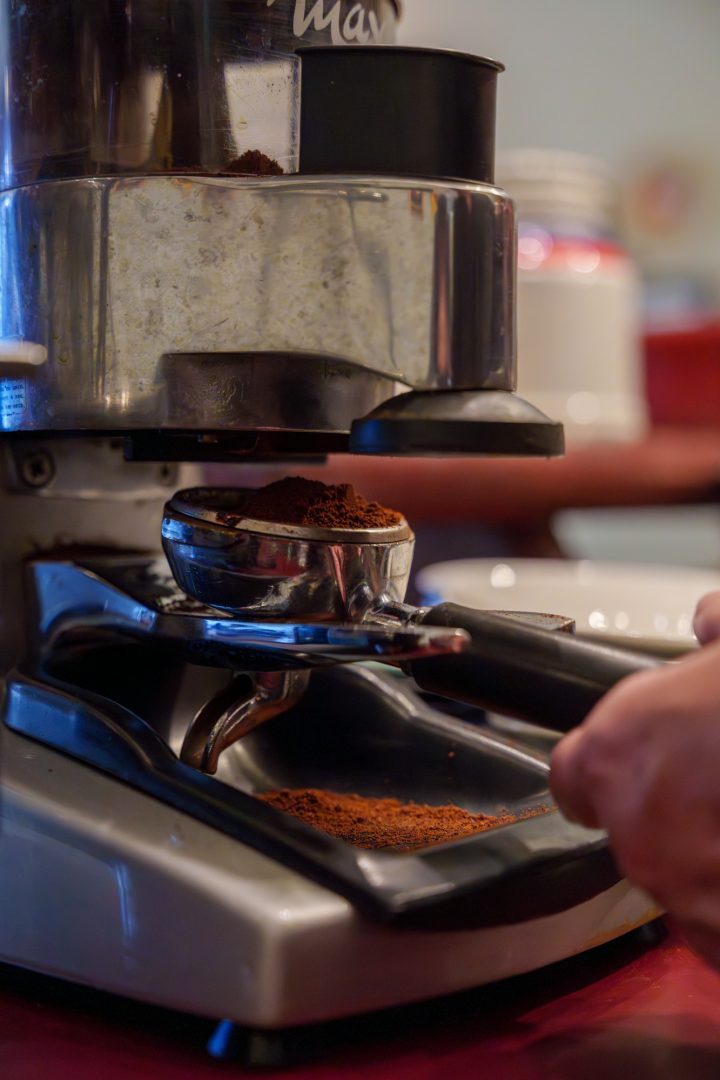 She worked carefully, preparing the coffee in a traditional way – no distribution tools or any of the fancy stuff. Just a tamp, a well-used grinder, water and pressure.
Then, she added the substitute milk and dusted the top with a generous shake of chocolate powder.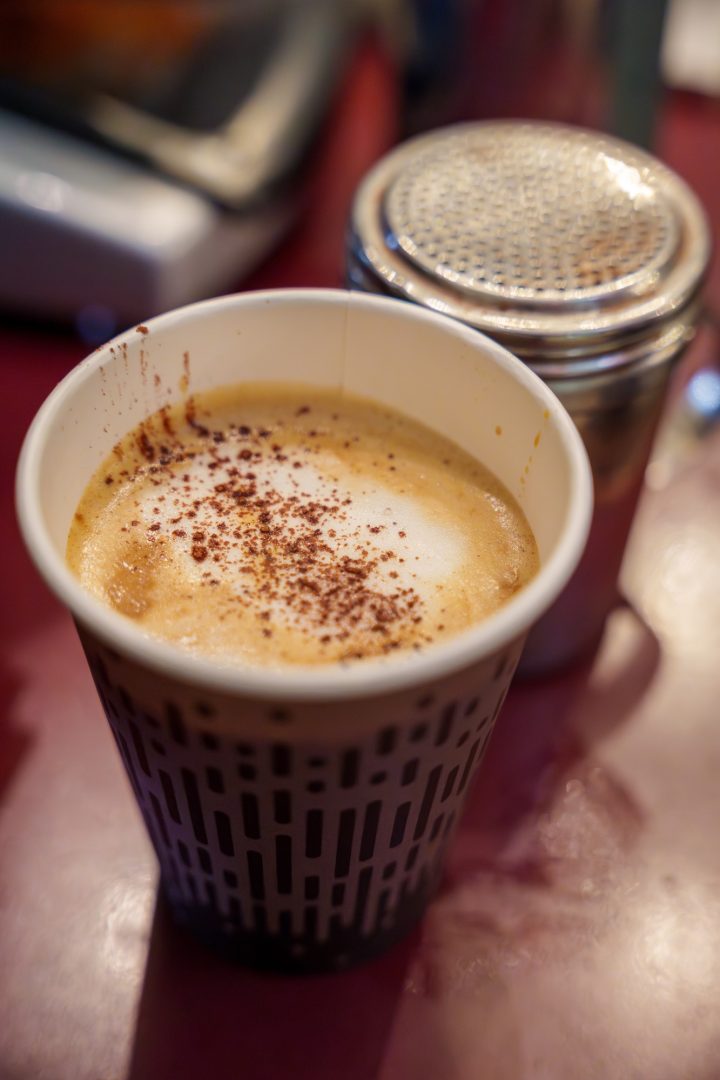 A short wait later, she brought out the bruschetta, subbing the garlic butter for olive oil and chopped garlic so it was safe for me.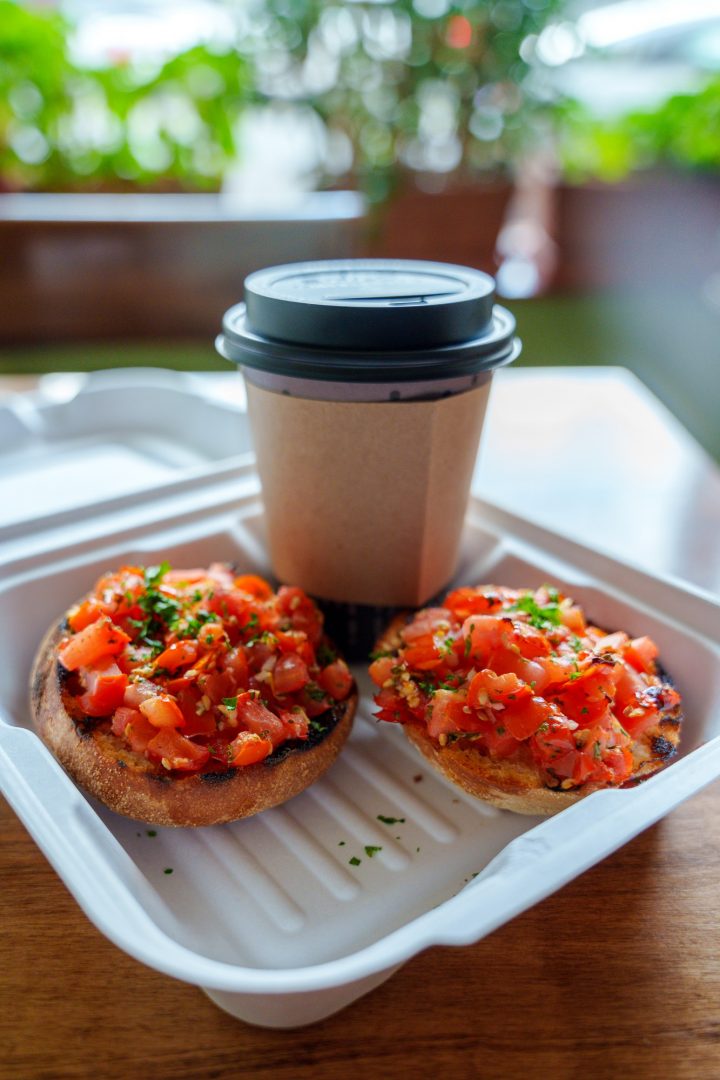 Even with the wait, the coffee was scalding hot. It took hours to cool to the point of drinkability, and it was the only coffee of the day I couldn't finish.
Its intense acidity brought it to a place near sour, and I can't recommend it to anyone looking for a cup.
But I'll be back for the food.
The bruschetta was incredible. Perfectly toasted bread held the mixture of ripe tomatoes, olive oil and freshly chopped garlic like it was designed for the job.
Its smell wafted through the restaurant, and as I walked back to the car with a piece in tow, its enticing aroma never left.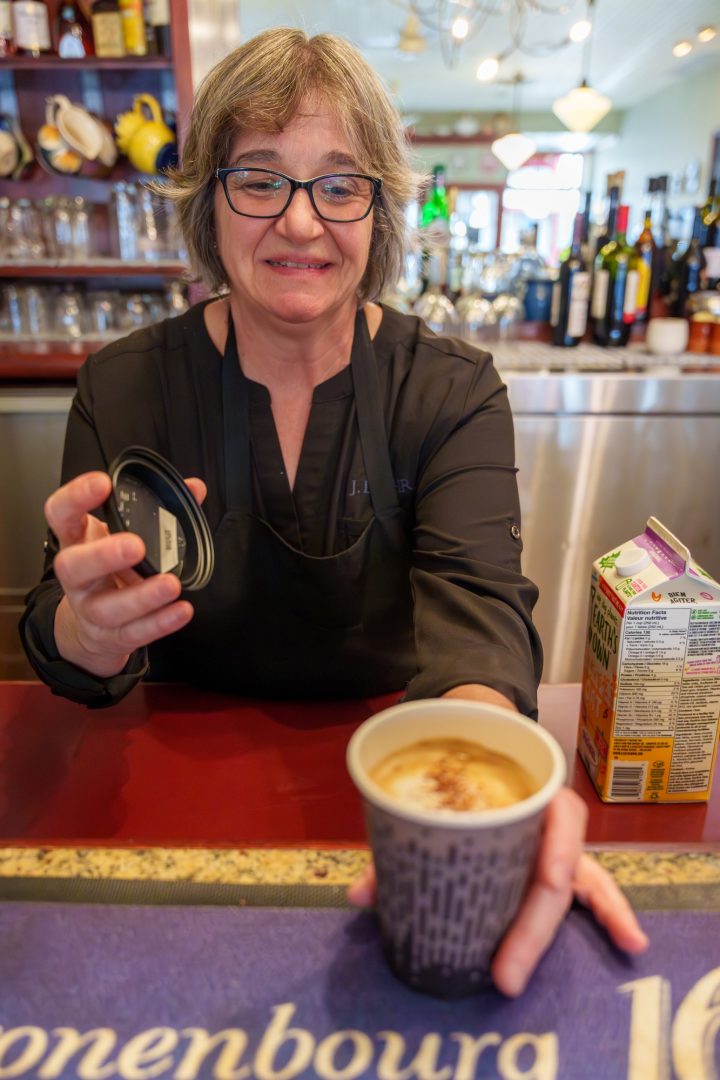 I can't suggest Nice Bistro's coffee, but I can't recommend the food and service enough. I'll be back to try more from their menu and enjoy another conversation with Manon.
In total, I paid $20.46 for my coffee and sandwich at Nice Bistro.
Marito's Coffee and Things – 105 Mary St W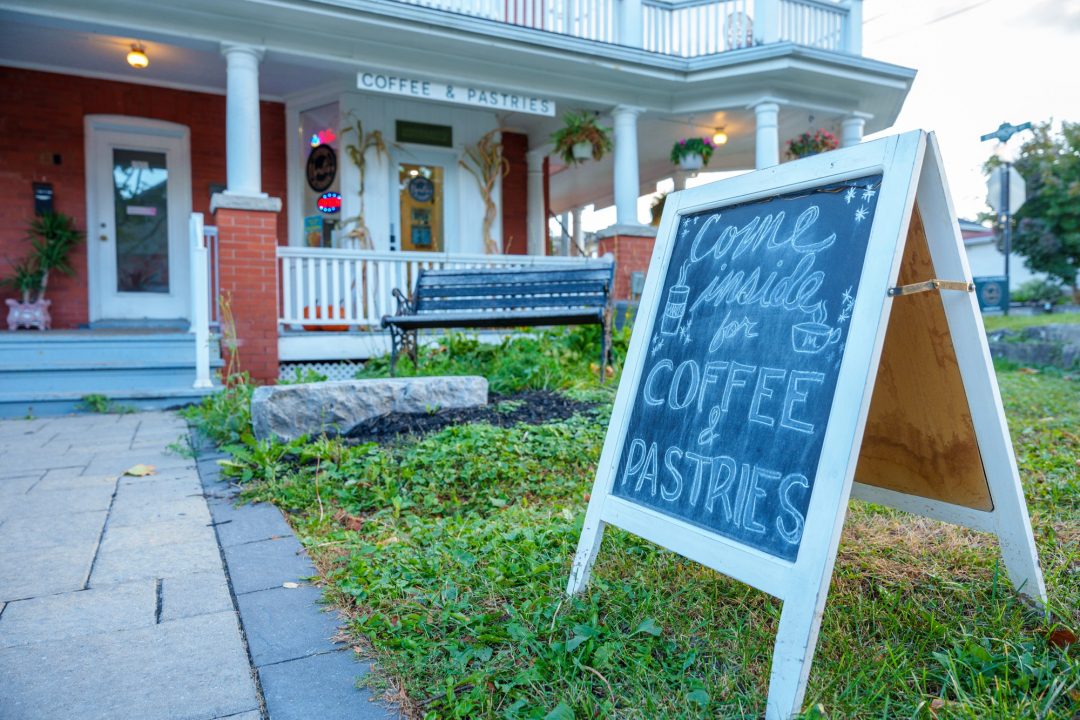 Marito's is just a few steps from Brock Street, attached to the same parking lot as Jacked Up.
It lives in the corner spot of a large house turned into an array of quaint independent shops in Whitby's downtown.
A small chalk sign points the way up a walkway, while banners announcing coffee and pastries line either side of the small porch seating space on the corner.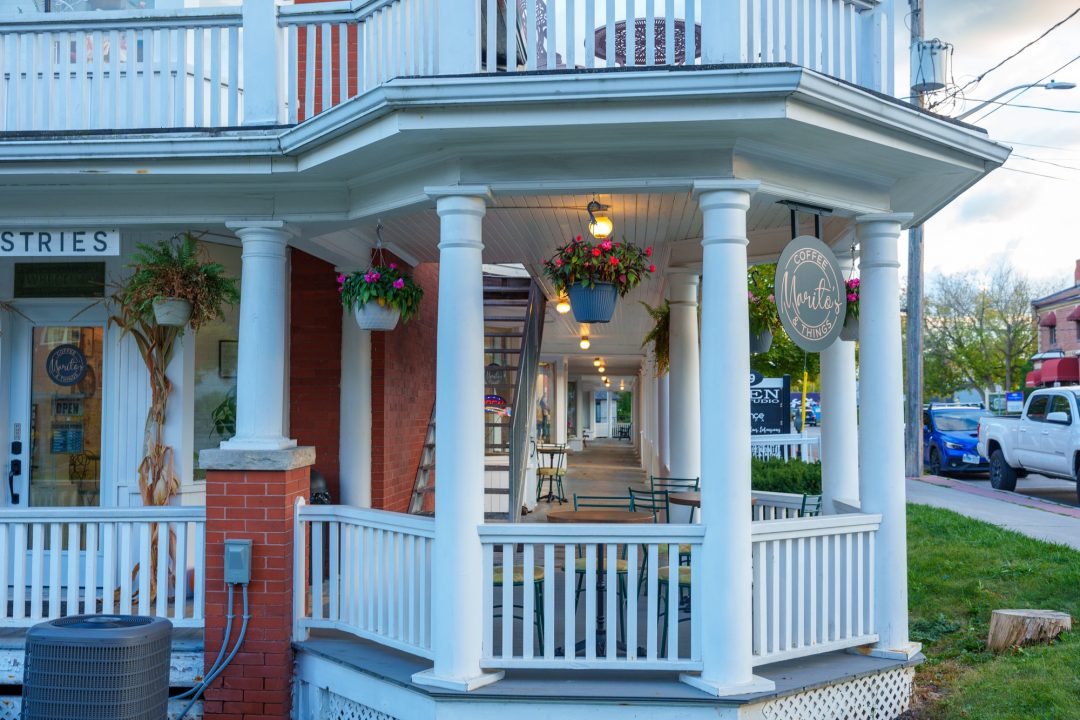 Through the front door, guests are met with a friendly-antique-feeling space.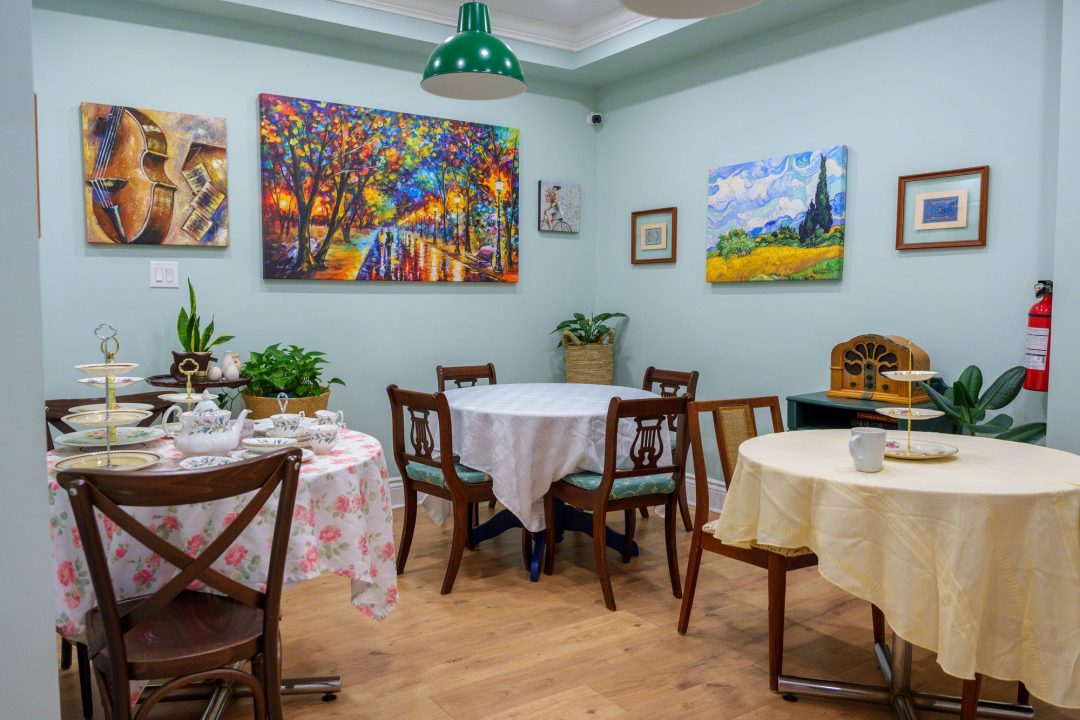 Paintings fill two of the café's three rooms, with complimentary but not matching wooden furniture and an old couch available for seating.
A few tables and a small cabinet are full of antique tea sets, with dozens of cups and saucers of all shapes and sizes adorning every shelf.
Lily and Marito Mendoza, the husband-and-wife owners of the shop, are welcoming. Before I knew it, I was at the counter ordering and laughing.
Unfortunately, none of the food options were dairy-free or vegan, so I couldn't safely try anything to eat, but there were plenty of alternative milk choices for the coffee.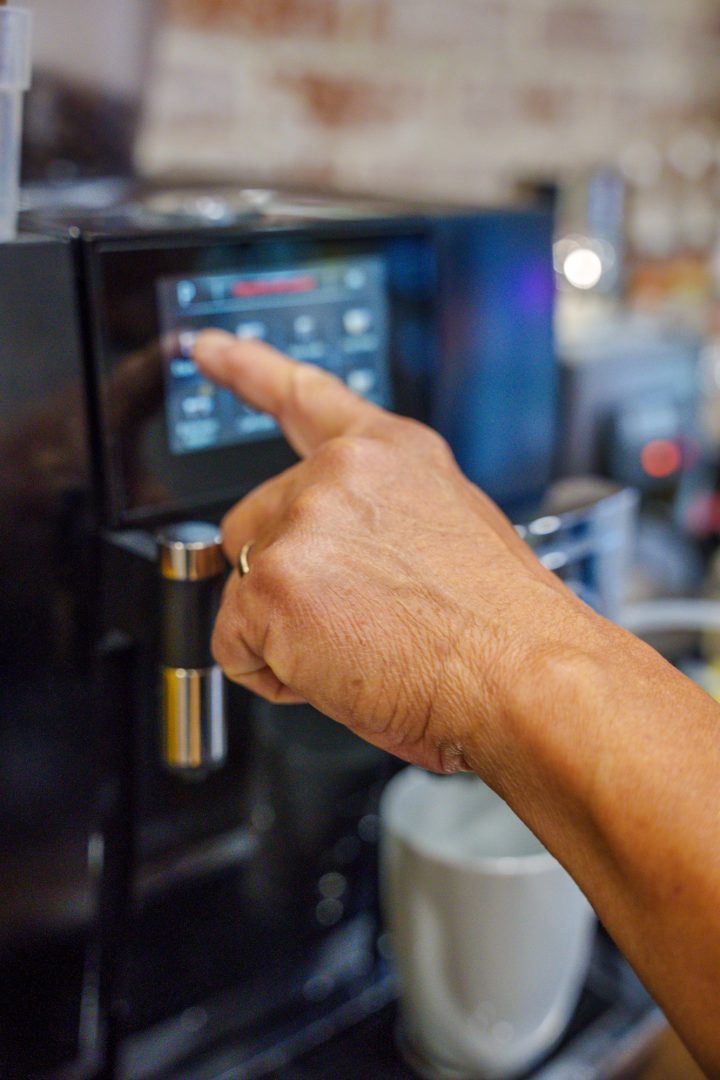 I ordered an oat milk latte, and Marito got started with his fully automatic espresso machine.
With the push of a button, it ground the Balzac's beans and pulled a single shot of espresso into a waiting for-here mug.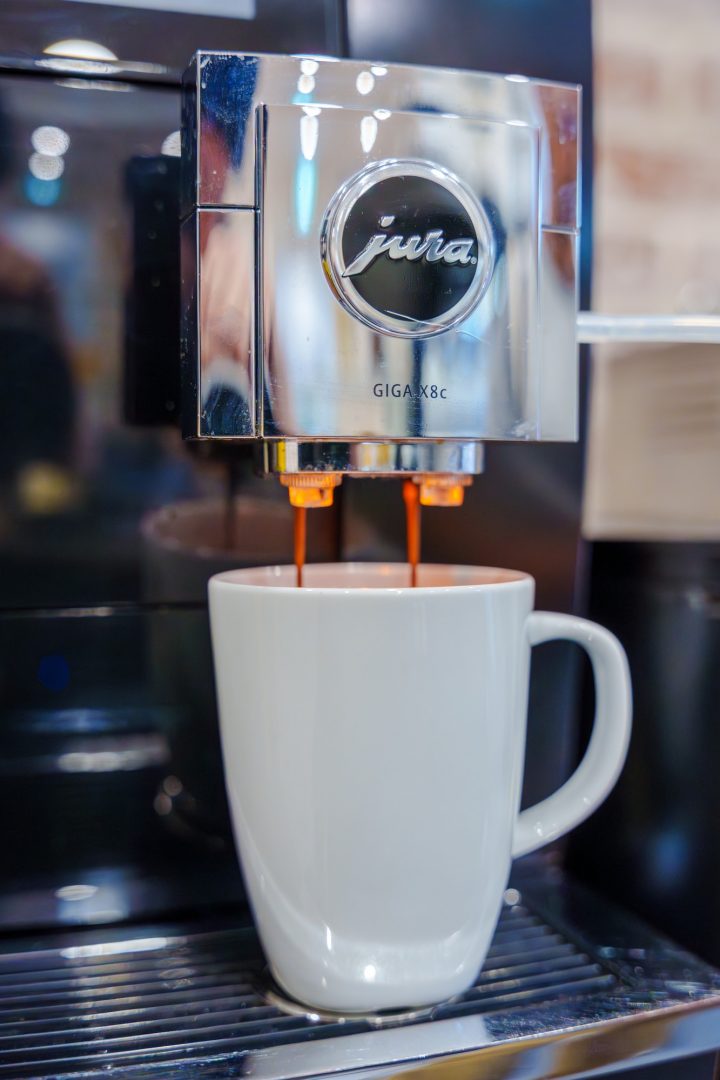 On a separate steamer, Marito carefully cleaned the steam wand and began frothing the oat milk he retrieved from another fridge, especially for my drink.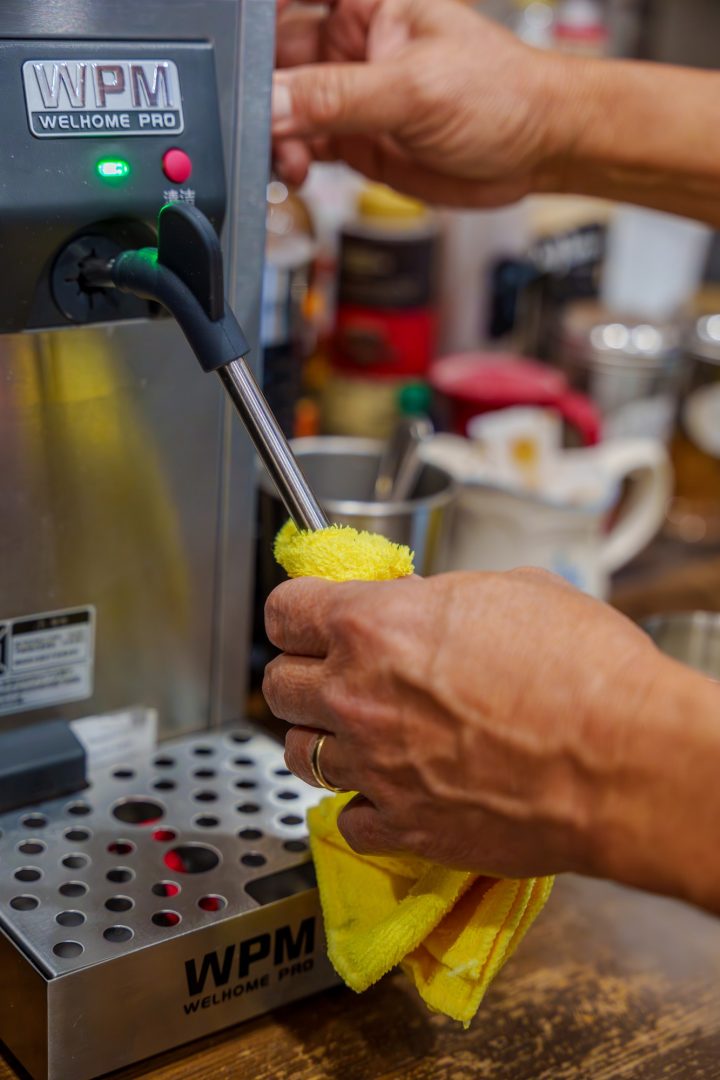 Marito made a delicious cup of coffee. Like Jacked Up's, it was drinkable right away, and I took a seat in the comfortable space to enjoy the art and ambience.
No one was there, but the bright and cheerful space and friendly energy from Lily and Marito made the café something more than a high-end live-edge-laden third-wave spot. It felt like a true third place.
It's somewhere you can spend time and decompress.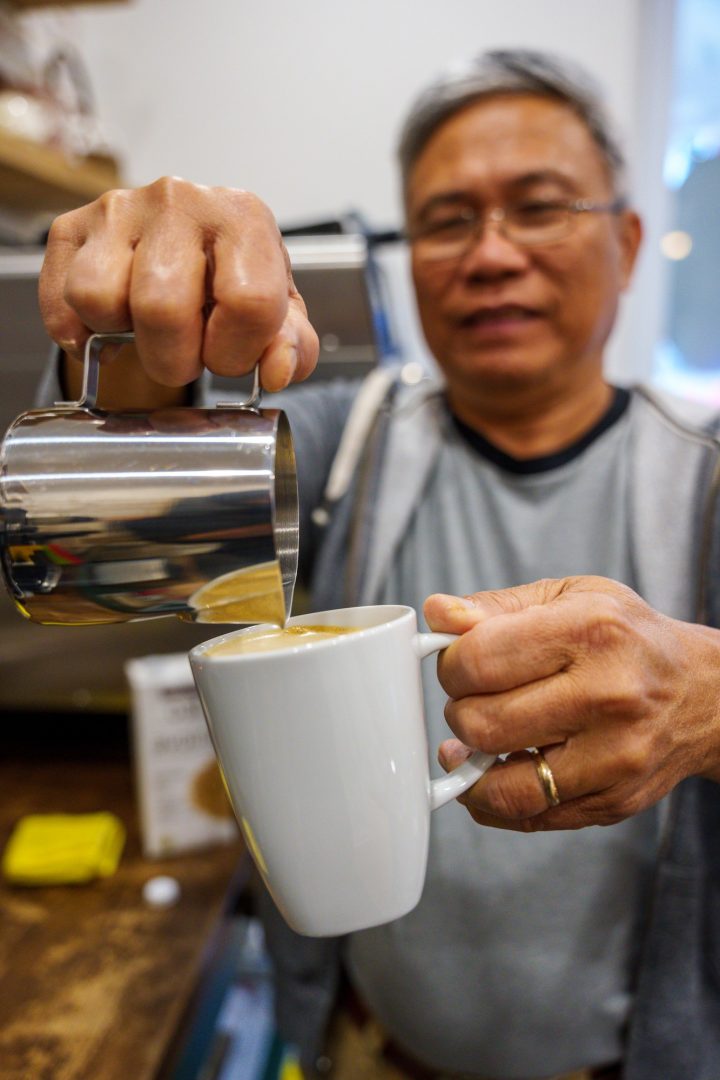 The coffee was delicious. Not quite as complex as Jacked Up, but with the balance and charm of a clean Italian café latte.
I spent the most time here, filling up with the coffee and the energy of the space, and with the ample parking nearby, I already know I'll be back more than once
So, is Brock Street the most refreshing 7 km strip in Canada?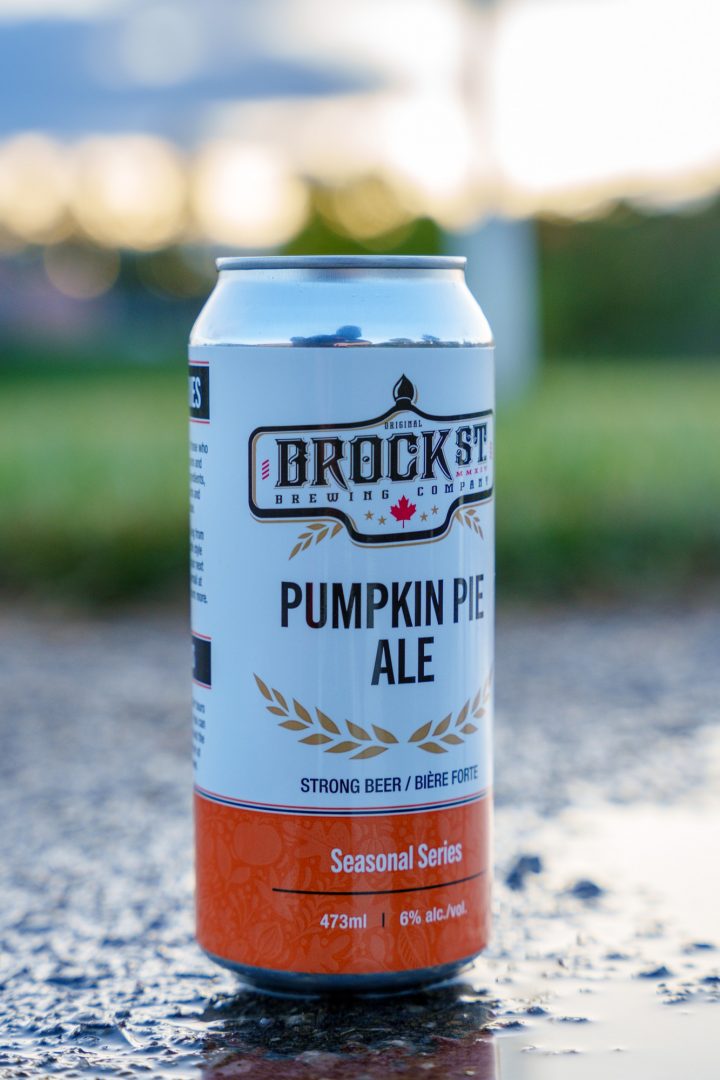 I sipped one of the brewery's last Pumpkin Pie Ales while I considered, of course, it was a perfect fall drink, full of spice and creamy sweetness, just like a pumpkin pie.
On the one hand, Brock Street doesn't have the world's most advanced cafés, pushing the envelope with brewing technology or techniques and cutting-edge flavour profiles.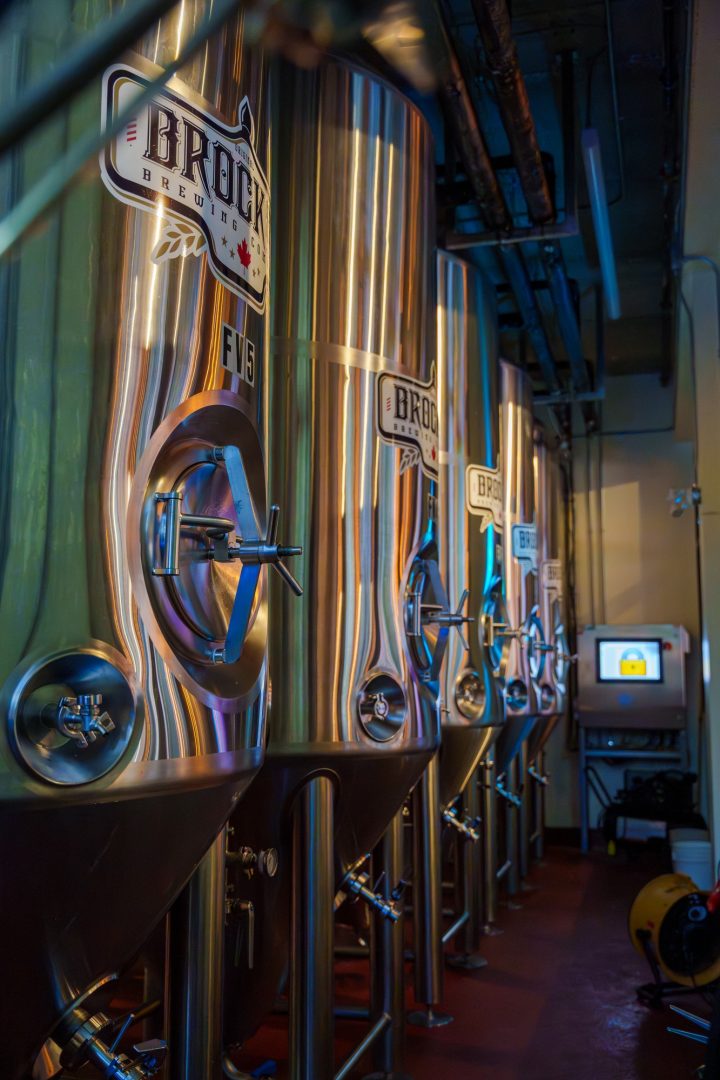 On the other, it has delicious variety. From classic to modern, chic to antique, there is a place for everyone.
All three of the cafés I visited – and Brock St Brewery, too – had charm, flair, and delicious options.
In absolute terms, it may not be Canada's most refreshing street, but it's well worth the visit, over and over again.