Tyrone Mattison was taught plenty when he played eight years in the Scarborough Basketball Association (SBA) from 1997 to 2004. Now he's paying it forward as a teacher at Roden Public School in East York.
Mattison was introduced to the SBA when he was 11 by president and founder Sam Moncada at the O'Connor Community Centre.
As a player, Mattison was very competitive.
"I was a playmaking defender who held pretty high standards for not only myself but my teammates," he said. "Most times it would come off as me being tempestuous, but that was me learning how to channel my emotions into the sport and desire to win."
Mattison discovered basketball due to it being one of the sports available to play at the time, and all that was needed was footwear and a ball, he said.
"Many kids in the area played it every day and it just became something I continued to develop in all year around."
Mattison received more than 20 trophies and 20 medals during his time in the SBA, but the one that stands out is the President's Award, which he won in 2006-2007.
"This award meant the most to me because of its significance. It was presented to me by the one person that was there for me since the beginning, Sam Moncada," he said.
Moncada is the epitome of a role model, mentor, and father figure, Mattison said.
"I am grateful to have met Sam and would do anything for him."
The SBA came to life in 1996 but there was some work to be done to make that a reality.
In the 1980s and 90s, there were a number of basketball programs operating in the City of Scarborough. The two most prominent were the Toronto Blues and the Galloway Lancers.
Moncada was one of the co-founders trying to find a way to unite the Scarborough organizations, which led to the creation of the SBA Blues program.
"The City of Scarborough was looking for a non-profit organization to take over its city-run basketball house league program," he said. "I was asked to create a board of directors, establish a brand and begin to take over the operation."
Mattison was able to win two Ontario Basketball Association (OBA) titles. He explains that his first meant so much due to it being aired on television by Rogers.
"Playing on cable television was always a goal or dream of any athlete," he said.
After completing his SBA career, playing NCAA Division I basketball was Mattison's goal.
"At the time I surrounded myself with likeminded friends that shared the same goal," he said. "Lucky for me, I was able to accomplish this goal with an athletic scholarship to Long Island University."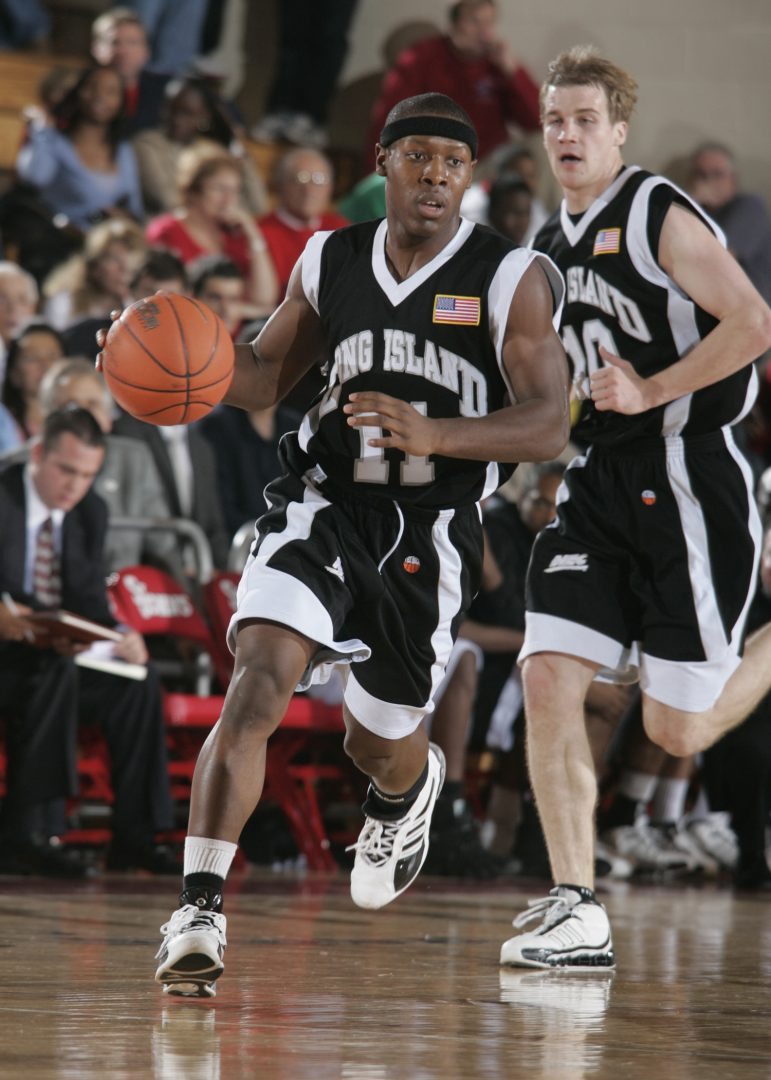 Mattison received his athletic scholarship to Long Island University in the summer of 2005.
He spent four years there where he was exposed to life away from home, allowing him to grow as a person.
"I also was fortunate to leave with a degree in marketing," Mattison said.
Upon graduation, Mattison struggled to find a job in the field he was comfortable with or saw himself working at daily.
"I ventured off to work with The City of Toronto as a part time staff. There I worked summer camps, after school programs and March break camps," he said. "During this time, I grew more intrigued with the development of youth and considering I had a natural connection with them, teaching became a more meaningful option."
Mattison enrolled at York University in the Urban Diversity program, which was one year in length. He received his teaching degree after completing the program.
"This was a program I needed in my life. It helped me better understand not only teaching but the world around us," he said. "The perspective presented and conversations that took place changed the lens I view the world through."
Mattison thanks his best friend Khristopher Montaque and his high school friend and current NBA assistant coach for the Sacramento Kings, Roy Rana, for encouraging him to become a teacher – as it is something he enjoys waking up for.
He is grateful for all the SBA has done for him.
"I thank the SBA for never giving up on me when I struggled with my emotions on the floor," he said. "Without proper support during the adolescent years it can leave a child lost without a compass. This environment I found led me down a path I wouldn't change for anything."
The experience now allows him to connect with students he comes across in school as a teacher who are looked as "challenging" and find common ground to build a supportive path for success.
Mattison started teaching in 2014 when he was 27. Currently, he's teaching a grade 4/5 split class.
"I teach everything but music and French," he said.
Another appreciative skill SBA has provided Mattison with over the years is knowing how to maintain healthy relationships. The bonds he's encountered over the years playing in the SBA, have been the same throughout his days as an adult.
He still remains in contact with the SBA to this day.
"I still run into and communicate with the players, coaches and parents from time to time. The SBA environment has become family, and family you never forget," he said.
Moncada explains how the SBA secured funding in its early years to get equipment and the right gym.
"Hewlett Packard (HP) was a major sponsor; I was working there at the time and HP sponsored the program. We also went out and did some major fund-raising, like selling chocolates and doing car washes," he said.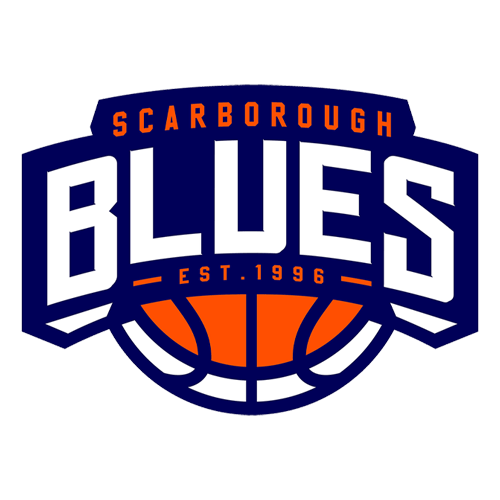 The SBA began with 300 kids and continued to grow to where they are today with an enrolment of 2,000.
"It's amazing how much growth has been made," Moncada said.
The association operated on a limited basis which are now Major Bantam U15 and Major Atom U12 levels based around local schools.
In its first year the Blues won the SBA Major Bantam U15 Championship at Pearson Collegiate.
"It was a great moment and just crazy because we just started off and already accomplished something big," Moncada said.
The SBA has won 130 medals – 49 gold, 39 silver and 42 bronze.
Their medals come from a variety of competitions – the Provincials, the Youth Basketball of America in Orlando, Florida, Tournament 'Tournoi de l'express' in Montreal, Tournament Durham City, Tournament Guelph, Tournament Blessed Sacrament, Tournament Transway, Tournament Humber College, they were Ontario Basketball League champions and the list goes on and on.
"Just looking at this number of medals in our possession you're just in awe of it," Moncada said.
2011 saw the formation of two JUEL girls' teams (JUEL and JUEL Prep) who play their games all around Ontario against other high level girls' teams. Seven years later AAU teams for the boys were added, and the U14 Boys won the Consolation Championship at the Under Armour (UA) Futures held in Kansas City in 2019, earning a top 20 ranking in North America.
"It's always good to grow your organization or evolve it and adding more levels to the program helps," Moncada said.
The SBA consists of five levels for the boys and four levels for the girls. The boys include Small Ball (age 4-6), house league (7-18), select league (7-16), Rep (10-19) and AAU/Elite (10-19). The girls consist of Small Ball (5-7), House League (8-18), Rep (10-19) and JUEL (14-19).
A big part of the program is the players get to showcase their talents in tournaments in the U.S.
"Obviously the competition there is off the roof so it's amazing that our program gets to compete against them," Moncada said.
Jason Williams, a current assistant coach in the SBA for the U12 rep team has been around as a coach since 2000. He said Moncada is the reason the association is successful.
"The SBA organization is true to their mission, to provide youth in and around the Scarborough area with the opportunity to grow and enjoy life through the sport of basketball," Williams said.
He says every year the SBA competes in the Ontario Provincials and also have celebrations.
"Every year the organization organizes a gala – where every coach, player and administrator get together for dinner and dance parties," he said.
The SBA supports all local schools and groups and also provide a great organizational structure with a 25 year history with a strong legacy, according to Moncada.
Despite all the success the association has had, Moncada still has a goal in mind.
"The SBA will continue to be a leader in our community in promoting youth sports and mentorship. The goal remains to see our younger generation prosper in whatever they decide to do in life."