Maryam Afana-Bayoumi recently opened a café restaurant in Ajax with her partner, but she said she had little outside support.
She could not find any public information about the local business scene and felt the town focused more on franchises and large companies than helping people opening small businesses.
Now, the town is trying to change that.
The Town of Ajax's economic developers launched a new Business Expansion and Retention (BRE) initiative to gather information on local business conditions.
In a Feb. 9 press release, Ajax announced the BRE project as a collaboration with CityStudio Durham, the Ontario Ministry of Agriculture, Food and Rural Affairs, and Ontario Tech University.
According to Samuel Twumasi, the manager of economic development and tourism for the Town of Ajax, his team approached CityStudio with a plan to survey 2000 local business owners to "get as much insight as we can, so we can tailor our services to better meet the needs of our businesses."
CityStudio accepted the plan and connected the economic developers with Ontario Tech as part of a Capstone Experience project for students to work with real-world clients, according to Twumasi.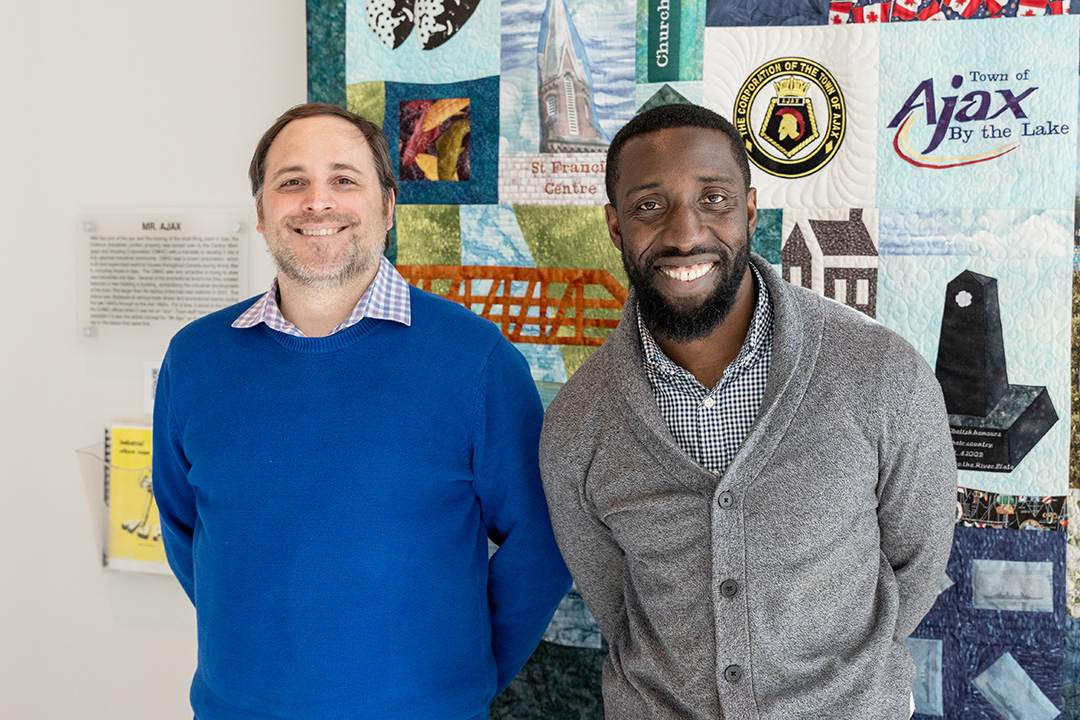 Amanda McEachern Gaudet, an associate teaching professor and head of the Capstone project at Ontario Tech, said the BRE survey was a "well-formed project" that gave students "exposure and experience."
"When you work with an industry partner, it's not a rubric. It's not a check-the-box," she said. "Even if you're doing a research report, it's different than doing a research report for your professor because it's real."
The town's economic developers recently announced an extension of the BRE survey phase from April to July to reach more business owners.
The extension gives students entering the spring semester a chance to participate in the Capstone project, according to McEachern Gaudet.
Eric Singh, 22, an Ontario Tech student who worked on the BRE survey, said the project was "laborious" but gave him experience talking to people – particularly with handling rejection.
"I've done presentations – obviously – in front of class, but it's different when you're going to talk to strangers and trying to persuade them to do a survey," Singh said.
Singh said he is waiting to see if town officials address the issues their survey identifies.
For Afana-Bayoumi, she said she wants Ajax to share more information to support small business owners, like zoning details.
She said she had to rely on 15 years of experience living in Ajax to find her location because of the lack of industry and zoning data.
"For someone coming in new, if they were to walk into this plaza, there's no way they would have been able to tell that this is a good location because it was dead," she said. "Having that information would have been really helpful when we started."
Once the survey phase ends in July, a new cohort of students will create a report from the data to share with the public, according to Twumasi.